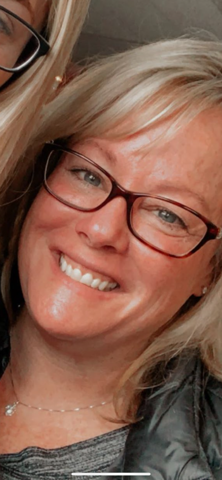 My passion from a young age was always drawn to working and watching children develop and help facilitate their exploration in the world of early learning. My students all call me Ms. Allyssa! My life joy is seeing the children's faces light up, when they have accomplished something they have been working so hard on or when they see something for the first time.  There is just nothing more satisfying as an educator. 
My education background: I attended school at Mass Bay to pursue a degree in Early Childhood Education.  In addition, I attended Katharine Gibbs College where I studied Administrative Business Management.
My personal life: I married my husband Jay in 1995 and started a family.  My son Jay (23) is a United States Marine, my daughter Kelly (21) is a Division 1 student Athlete studying Finance and Marketing at the University of New Hampshire and my daughter Hayleigh (20) is a nursing student at Merrimack College.
My favorite accomplishments since opening, The Barnyard School of Mansfield in 2006 has to be the close-knit community I have created from my group of educators and experienced staff, who all work together in pursuit of the best quality care and education for the children. We specialize in helping them play and grow while exploring core competencies of early learning curriculum. 
My history: Prior to opening the school, I did home daycare for many years while raising my own family.  After my children got older, I found myself wanting more outside of my own home. My goal was to provide an atmosphere for families to come to that would give them peace of mind, knowing their children would be cared for, loved and nurtured academically, socially and emotionally.  My school provides the benefits of that warm home feeling along with advantages of being center based.  I feel blessed and lucky to have staff that have a passion for working with children and help facilitate them to be the best person they can be.
When I am not at the Barnyard, I love spending time with my family. I love to travel! In the warm weather, I love to read at the beach under an umbrella and in the colder weather I love skiing.